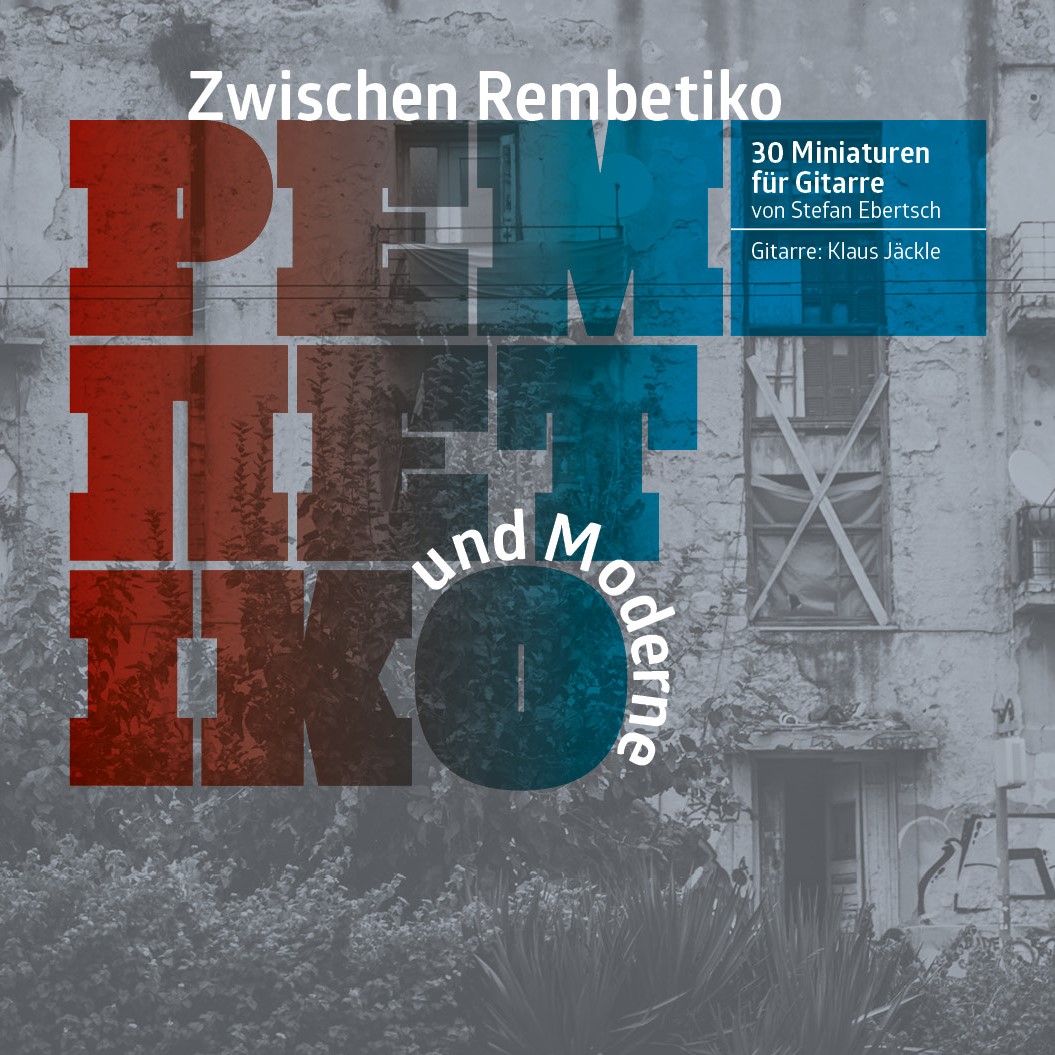 Between Rembetiko and Modern Age
The miniatures are divided into two parts. In the first part, certain scales of the Rembetiko are varied with the typical odd rhythms. It ends with the more well-known song "Stou Thoma" from the movie "Rembetiko" (directed by Kostas Ferris, 1983). In the second part, the material is further developed in the direction of classic, jazz and modern, while melancholic pieces on guitar must not be missing.
Background
The Rembetiko came to Greece from Smyrna (now Izmir/Turkey) to Greece in the 1920s and peaked there in the 1930s to 1950s. This music, often referred to as Greek blues, is often about drug addiction, prison and a longing for a lost home. Rembetiko's music has influenced numerous composers, above all Mikis Theodorakis, and has contributed to an extraordinary and very lively musical wealth in Greece and beyond.
The miniatures were written between 2017 and 2019. Typical bouzouki scales – as the main instrument of Rembetiko – were transcribed for guitar and used as basis for new compositions.
Thank you
Klaus Jäckle has accompanied the project constructively from the beginning and recorded the pieces. Thank you very much for that. Thanks also to Robert Lampis (sound engineering) and Herbert Grambihler (design).
CD Costs: 12€ . Playing time: 54 min
If you are interested in more Rembetiko music, I definitely recommend this CD: Rembetika, Songs of the Greek Underground, double CD from Trikont Verlag.
Donation
Due to its history, the Rembetiko has a current reference to the refugee crisis – the current corona crisis is exacerbating the suffering of many refugees. With the sale of a CD, € 4 goes to the AVICENNA Kultur- und Hilfswerk e.V., which provides active help for refugees on site in, among other things, school projects in Greece. https://avicenna-hilfswerk.de/fluechtlingshilfe-griechenland/
Playlist Radio feature
I recommend this Spotify playlist – Music with a focus on guitar and bouzouki from the beginnings of rebetiko in the 30 years in Piraeus to the present day.
Consists of four parts:
Selection of pieces from the CD: Rembetika, Songs of the Greek Underground, double CD from Trikont Verlag.
Excerpts from my current album "Zwischen Rembetiko und Moderne"
A selection from the great work "Canto general" by Mikis Theodorakis
A selection of pieces from Klaus Jäckle
More keyboard_arrow_down
Less keyboard_arrow_up
---
Purchase album keyboard_arrow_down
---